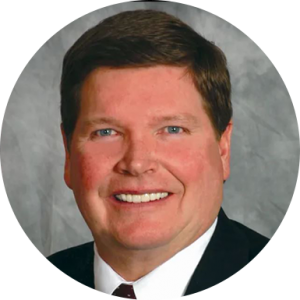 Tim Bradshaw
President
Affordable Senior Home Care is a family-owned and operated home health care company. Tim Bradshaw is the president and CEO of the company and is in charge of the day-to-day operations.
Tim started the company in 2005 and has enjoyed the satisfaction of being able to serve our clients and their families.
What motivated Tim to start this company was his own personal experiences dealing with an aging loved one. Tim's father, who retired to California, became ill with congestive heart failure. Although his brother and sister lived in the same area as his father and were his primary caregivers, it was difficult for the rest of the children (who lived in other parts of the country) to assist with the everyday activities of daily living. As his condition worsened, it was necessary to bring in help to assist him as well as his primary caregivers.
Since his passing, Tim decided to open Affordable Senior Home Care to help other families in need of assistance during these difficult and trying times. Initially, Affordable Senior Home Care serviced the Ocean County, NJ area and set up our corporate office in Toms River, NJ. After 13 years of exceptional service, we are proud to announce that we have now expanded to serve all of New Jersey.
Kevin Bradshaw joined the family business in 2008 and has achieved the title of Vice President. Kevin has become an invaluable asset to Affordable Senior Home Care.